As we all know, holidays can be stressful. They are often filled with family obligations and many people end up angry. Sometimes even in the hospital due to stress-related health problems like heart attacks or injury. So it's not surprising that when things go wrong during this time of year, lawsuit threats follow close behind! In this blog post, we will discuss 12 lawsuits that were filed because of a holiday-related reason.
1. Non-stop Jingle Bells
After hearing "Jingle Bells" non-stop, all day long one Manhattan man couldn't take it anymore. A woman had set out a plastic reindeer decoration that played the song on repeat, driving the neighbors crazy. Attorney Nick Wilder had enough and sued her on noise pollution. It worked and the neighbors were able to enjoy a silent night in the end.
2. Smoked Turkey with a Copyright
Greenberg Smoked Turkeys, Inc is proud of its turkeys. So proud that they believe their recipe is exclusive to their product. They filed a lawsuit against Goode-Cooke, Inc alleging that Goode-Cooke copied their instructions for their own smoked turkey product. The instructions were three short paragraphs with fairly standard turkey cooking practices. Goode-Cooke removed the instructions from their website after the lawsuit.
3. Cruel and Unusual Punishment
Inmates in an Arizona jail were forced to listen to holiday music 12 hours a day. Sheriff Joe Arpaio of the Maricopa County jail played songs like "Rudolph the Red-Nosed Reindeer," "Feliz Navidad" and other holiday favorites in the jail. The inmates had enough and filed multiple lawsuits stating it violated their religious rights and was also cruel and unusual punishment. Federal courts found that the holiday music was not violating any rights in all cases.
4. Lighting Up Tires and Christmas Trees
In a lawsuit that was filed in 2016, a man is suing General Motors for $18 million. He claims that his car exploded after the brake lights ignited due to faulty wiring and set fire to both his vehicle and Christmas trees he had just purchased from Walmart.
5. Not The Only Christmas Injustice to Lights
The company Canadian Tire started a case against Walmart for stealing their original pattern for clip-on Christmas lights. They claim the Walmart knock-offs are deceiving consumers with inferior workmanship and are theft of intellectual property. The lawsuit asks for $500,000 in penalties with the addition of lost sales.
6. Elf on the Shelf Causes Mental Anguish
A woman in Utah filed a lawsuit against her daughter's school. The lawsuit claimed that having an elf on the shelf at school was causing her daughter mental anguish and she should not be forced to participate in the Christmas tradition.
7. Hanukkah Getting Into the Lawsuit Game
The band Anthrax is in a lawsuit over an ugly Hanukkah sweater. They are being sued by Aaron Cummins who claims that he came up with the design for the sweater and Anthrax stole it. He noticed the sweater was being sold after seeing a social media post. The lawsuit claims the offending distributor has taken advantage of the knowledge, skill, and innovation of Cummins.
8. Christmas Custody of Spot
In the Christmas spirit, a man in Texas sued his ex-wife for custody of their dog because she would not let him see the pet during the holiday. He claimed that he should have custody rights since it was part of his "Christmas tradition." The case was thrown out.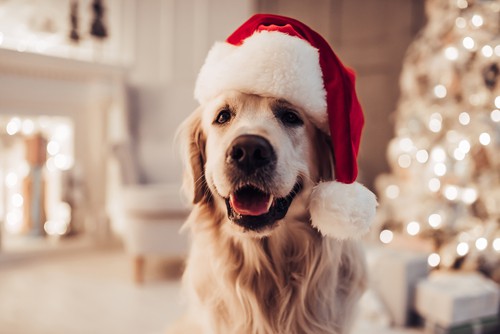 9. The Anti-Christmas Decorations
In the Texas State Capitol building, the Freedom from Religion Foundation placed their own type of holiday decoration. It was a display celebrating atheism and the winter solstice, not Christmas. The display read, "Happy Winter Solstice. At this season of the Winter Solstice we honor reason and the Bill of Rights (adopted December 15, 1791). Keep state and church separate. Placed by the Freedom From Religion Foundation on behalf of its Texas members."
Governor Greg Abbot hated the display and was caught taking it down. The Freedom from Religion Foundation filed a federal lawsuit stating the governor violated their freedom of speech. They also claim the act was an illegal censor of their content.
10. Too Much Cheer
One family in South Florida had to deal with a city Grinch. The Hyatts create a yearly lavish holiday display with over 200,000 lights, a full lawn Christmas display, and an enormous decorated tree. The city of Plantation, FL decided they had had enough, even though residents and neighbors looked forward to seeing the decorations. Ultimately, the court was in favor of the Hyatts' stating that the city did not demonstrate how the display harmed the city or caused a disturbance.
11. Candy Canes in a Legal Battle
One December, first-grader Isaiah M. gave his classmates candy canes as gifts. These were just regular candy canes though, they bore an attached message explaining the significance of candy canes in religion. After noticing this, his teacher removed them from the candy canes and stated "Jesus is not allowed in school." His parents and the conservative group Advocates for Faith and Freedom decided a lawsuit was in order. The federal lawsuit claimed that their son's freedom of speech was violated. This is not the only legal battle of this kind over candy canes either. Another happened in Plano, Texas in 2003.
12. There Can Only Be One Elf on The Shelf
Elf on the Shelf is a newer Christmas tradition created by Carol Aebersold. Maureen and Manus McGee decided they too wanted to create a holiday elf and make what Carol calls "elf knockoffs" that mimic her product. The lawsuit claims that the elf was stolen from her and she is suing for lost profits, wants their product taken out of stores, and wants everything they have produced.
Do You Have a Holiday Lawsuit?
These are just some of the bizarre but real holiday lawsuits and more are always happening! If you believe you have a holiday-related case involving personal injury, defective products, or premise liability, The Cochran Firm Cleveland law firm can help. Give us a call and we will discuss your case and see if we can help.