The Civil Rights Act of 1964 made it illegal to deny rights to anyone based on race, color, religion, sex, or national origin. These freedoms have their roots in the 14th Amendment to the U.S. Constitution, which provides equal rights to all born in the U.S.
The Act was intended to end discrimination, but in Cleveland, nearly 60 years later, we are still struggling with implementing civil rights for all. There are still people of color in this great city who live in poverty, are denied educational opportunities, and are unfairly profiled based on the amount of melanin in their skin.
Issues With Law Enforcement
When people think of civil rights issues, they often focus on social unrest exhibited by those marching in protest of blatant and public injustice, generally committed by law enforcement. One example is the injustice brought to light by the May 2020 George Floyd murder at the hands of Milwaukee police officers.
Cleveland residents joined the protests of those across the country who were outraged by the murder. The press focused on the Cleveland protest that started peacefully but turned into chaos. Nearly 100 people were arrested on one night, and 20 people were injured seriously enough to be transported to hospitals.
The controversy over how the protestors were treated inspired Cleveland's community police commission. They asked the Department of Justice (DOJ) to "take a look at law enforcement in Cleveland centering around the practices and policies of these agencies in Northeast Ohio that may deprive persons of their right to lawfully assemble."
But the civil rights issues in Cleveland are broader than just the discriminatory treatment of Black citizens by law enforcement. Despite the draw of the city of Cleveland as a diverse and vibrant place to live, its civil rights problems encompass a broad range of issues that have historically seen discrimination against people based on the color of their skin.
Pressing Civil Rights Issues Facing Cleveland Today
In 2019, the University of California at Berkeley conducted a survey. The survey covered 112 cities with populations of 200,000 or more and ranked them according to the most segregated. Cleveland ranked sixth out of the 112 and sixth out of 68 in the category of High Segregation.
Blacks in Cleveland face challenges beginning at their birth. There are 15.6 deaths for every African American live birth as opposed to 2.5 deaths per 1,000 live white births. Those African Americans who survive go on to suffer more disadvantages and discrimination than whites. The ongoing need for social justice continues.
What is social justice?
The concept of social justice is intertwined with civil rights. It means that all people should be treated fairly, equitably, and with dignity in all aspects of life. Social justice would make sure that all people, regardless of the color of their skin, would have their needs for food, clothing, shelter, and medical care met.
Everyone would have equal access to educational, employment, and entrepreneurial opportunities. All would feel safe walking down the street in their own neighborhood.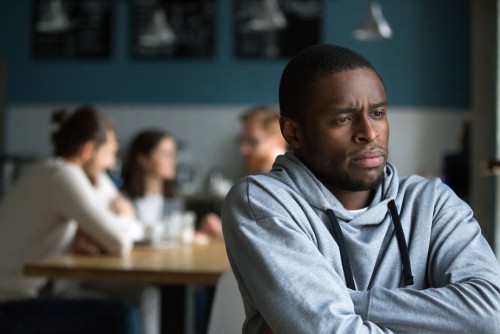 Factors affecting disparity in education
In March 2019, the Metropolitan School District's Project Act reported there were nearly 3,000 homeless students. It was thought that there were at least that many more who were enrolled in school but who did not report they were homeless.
Homeless students often move from school to school, which disrupts their education and makes learning more difficult. When they leave school at the end of the day, they face traumas like where they will sleep that night and will they have dinner. Only about 25 percent of homeless students complete high school.
Black students who are not living in poverty or who are not homeless have less access to opportunity. In the Cleveland Metropolitan School District, white students are nearly twice as likely to be enrolled in gifted and talented programs as Black students.
White students are more likely to be enrolled in AP classes. On the other hand, Black and Latino students are more likely to be disciplined.
Blacks continue to have problems with pursuing a college education. Although half the Cleveland population is Black, only 6 percent of Case Western Reserve University students are Black. Only 8 percent of students at Kent State are Black, and 15 percent at Cleveland State.
The rate of Whites who get college degrees is double that of Blacks. Plus, Blacks who do earn bachelor's degrees end up with more student debt than their white counterparts.
Health Care
In Cleveland, those who live in Black neighborhoods have a lower life expectancy than their neighbors in white communities. As Black environmental leader Jacqueline Gillon recently commented, "If the world catches a cold, Black people get the flu."
Black communities are more likely to suffer from chronic health conditions like diabetes, high blood pressure, cardiovascular disease, cancer, asthma, and infant mortality. These health concerns are not a myth. In 2020, the Cleveland City Council recognized the disparity in health care resulting in poor health for Blacks and declared racism a public health crisis.
The Declaration required Cleveland to follow the Center for Disease Control and Prevention (CDC) guidelines for eliminating disparity. The Declaration was not limited to addressing discrimination in health care but also in the areas of "education, access to jobs, earning power, access to housing, access to health care, home environment and quality of life."
Economic system
Inequality of wealth creation between whites and Blacks in all areas of the U.S., and particularly in Cleveland, is almost a given. Along with discrimination in education and lower levels of Black college graduates, or even lower levels of college attendance, comes lower-paying jobs.
Research shows that Blacks who have finished college still earn less than white workers with the same education level. In the Cleveland Metropolitan Area, Black residents, in general, earn less than one-third of what white residents earn.
Blacks are disproportionally likely to have lower-wage occupations than whites and are almost 2 times as likely to be living in poverty. Poverty is defined as not having enough "income or material possessions to meet an individual's or family's basic needs."
In Cleveland, 51 percent of all children live in poverty as opposed to 30 percent of white children. Even when Black people reach working age, 30 percent still live in poverty, and 22 percent of Black senior citizens are at the poverty level.
The median income for white residents is more than twice that of black residents. Black workers are disproportionately represented in low-wage occupations like health care support, whereas white workers are disproportionately represented in higher-wage occupations like management and engineering.
In the U.S., one way to accumulate wealth is to own a home. It is still a challenge in Cleveland for Blacks to own their own home. This is due partly to the income gap. Another reason is the difficulty Blacks have with obtaining loans.
Although lenders often give varying reasons for denying a loan, data published in the Cleveland Real Estate News in November 2020 showed that high-income Black borrowers are denied loans more often than high, middle, or medium-income white earners.
Criminal justice
In the past decade in Cleveland, there have been more than 1,500 police stops per year for an individual with "Black or African American" skin color. This number is twice as high as the national average and three times higher than that of white people in Cleveland.
One problem is the "school-to-prison" pipeline. Black students in elementary and high school are disciplined more often in school, which leads to a greater likelihood of incarceration in their future.
Black students are suspended nearly twice as much as white students. In the county, nearly 12 times more Black students are institutionalized than whites. Overall, 74 percent of the county's prison population is Black.
Statistics show that Blacks are discriminated against at every step of the criminal justice process. Blacks are more likely to be arrested than whites who are engaged in the same activity. When arrested, they are more likely to be charged. When charged, Blacks are more likely to be convicted. When convicted, they receive sentences that are 20 percent greater than those imposed upon whites.
Community representation
Change comes with community representation. Even this can be a disappointment. One leader in the Black community, Randall McShepard, who has worked for 20 years to change the system, says he often feels like it is "soup warmed over. It's the same conversation." He feels nothing changes.
McShepard thinks the Black community "needs new leadership that will shake up things and think outside of the box when it comes to problem solving." He notes that it is time for young leaders to step in and take their turn right now "because the house is on fire."
Need Help with Cleveland Civil Rights Violation?
If you are a victim of any type of Civil Rights violation and need to find a civil rights attorney in Cleveland, contact The Cochran Firm Cleveland. Schedule a free consultation with a civil rights attorney in Cleveland to see if you have a legal claim.
Call 1-800-THE FIRM (1-800-843-3476). Our legal firm will use our experience in fighting for justice to help you receive compensation for any damages incurred. Call today to set up a free consultation appointment with a civil rights lawyer in Cleveland.