The phrase "dangerous product" conjures up images of a dangerous weapon, like a loaded gun or an explosive. However, the term can also refer to something as seemingly harmless as a toy. Unfortunately, defective products can cause serious injury and even death to those who use them. If you have been injured by any type of defective product, it is important for you to know your rights and what legal options are available to help make things right again.
What Counts as a Defective Product?
While there are no federal laws that specify exactly what is and isn't a defective product, the majority of states have passed some kind of legislation to protect consumers in this area. For instance, California has the Song-Beverly Act, which defines "unsafe" products as anything that presents an unreasonable risk of physical harm to users or bystanders. This definition can be applied to many different types of products, from defective medical devices and pharmaceuticals to toys that contain lead paint or power tools with no safety guards.
What Makes a Product Defective?
There are three main ways in which a product may be considered defective: manufacturing defects (in which the product is not built as it should be), design defects (in which the product was not designed in a way that ensures safety, even if it is built correctly) and marketing or labeling defects (when there are inadequate instructions for using the product safely). In some cases, multiple types of defects may apply.
When a company recalls a defective product, it is usually because the product carries a risk of death or serious injury. However, not all recalls are created equal- there's no federal law that requires companies to recall any defective products at all! Instead, they must report defects to the Consumer Product Safety Commission (CPSC), which has the authority to investigate claims and order recalls if necessary.
Most Deadly Defective Products
Defective medical devices and pharmaceuticals are some of the most dangerous defective products on the market. For example, certain birth control pills have been linked to blood clots that can cause heart attacks or strokes in users, while faulty hip implants and other broken bones caused by metal poisoning from these artificial joints have led over 20% of recipients to require revision surgery.
If you watch tv, at some point you have most likely seen an ad for asbestos poisoning. This product defect has been responsible for many deaths and injuries. Asbestos was once a popular building material, but it is now known to cause cancer and other deadly illnesses like asbestosis, mesothelioma, and pleural plaques.
Automobiles have multiple risks of product defects. Defective airbags have caused many injuries and deaths, as well. Airbags are supposed to protect drivers and passengers in the event of a car accident by deploying at high speed with enough force to prevent serious injury. However, when they fail or deploy improperly they may cause more harm than good. For example, if an airbag ignites too soon or too late, the force of the airbag could cause serious injuries to occupants.
Children's toys, unfortunately, can be prone to dangerous defects as well. Lead poisoning is a well-known risk of defective children's toys, but the CPSC has also recalled products like rubber ducks and stuffed animals due to choking or suffocation hazards. Other common toy defects include defective batteries, choking hazards, and toxic chemicals.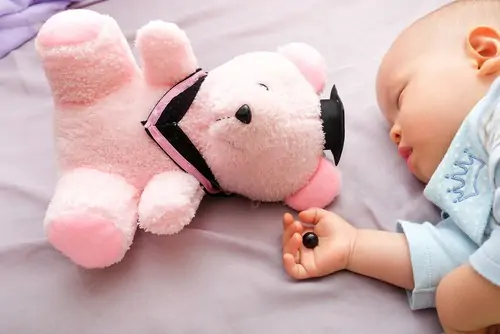 When you purchase food at your local grocery store, it may seem safe enough (especially if it isn't spoiled). However, there have been cases in which dangerous chemicals like lead, arsenic, and insecticides have been found in food products like honey, cereals, juice, or spices. The companies that produced these adulterated foods were often unaware of the harmful chemicals until after they had caused sickness and even death to unsuspecting customers.
Tools as simple as a hairdryer or toaster can be defective. Some common product defects with these and other household appliances include faulty wiring, overheating and burn hazards, and in the case of hair dryers: electric shock risk when touching cold surfaces after use (ex: metal handles or doorknobs).
What Can a Victim of a Defective Product Do?
If you have been injured by a defective product, there are several things that you can do to protect your rights and hold the manufacturer accountable for their negligence. In some cases, it may be necessary to file an individual product liability claim against one or more parties involved in designing, manufacturing, or distributing the product. In other cases, a class action lawsuit may be more appropriate.
In either case, it is important to work with an experienced defective products attorney who can help you determine your best course of action and guide you through the process from start to finish. This will ensure that every party responsible for injuring you or a loved one is held accountable, which can make all the difference when it comes to getting fair compensation for your injuries.
What Steps Can I Take to Protect Myself or Loved Ones From an Injury?
While it is important to know your legal rights and options if you have been injured by a defective product, there are steps that can be taken in the interim to help protect yourself or your loved ones from being seriously hurt.
The first thing you should do is always read all instructions before using any type of consumer good. In addition, familiarize yourself with a product's potential risks and learn how to avoid them. If you have small children in your home, make sure that dangerous products are placed well out of their reach whenever possible.
Finally, it is extremely important to report any injuries caused by defective products as soon as they happen- even if the incident does not seem serious at first! This will help keep track of how many people are injured by a particular product and make it easier to connect the dots if other victims file similar claims.
What Can I Expect After Filing a Product Liability Lawsuit in Cleveland?
As with any legal situation, there are many challenges that you will face during litigation- but an experienced defective products attorney can help guide you through them and give you an idea of what to expect. In most cases, you can expect to present your claim at a settlement conference or mediation before proceeding with the lawsuit.
In some cases, it may be necessary for both sides involved in the suit to go through arbitration and/or trial proceedings- and this is where having an attorney on your side becomes even more important. Not only will they ensure
Can I Receive Compensation for a Defective Product Injury?
If you get hurt by a defective product, you may be entitled to compensation. You can file a personal injury claim against the manufacturer, distributor, and/or seller of the product in question. While these are often complex cases that require specific legal expertise, you do have options when it comes to seeking justice for your injuries. The defective product lawyers at The Cochran Firm offer free consultations where they will listen carefully to what happened and explain your legal options.
For more information on defective products, please contact us today at The Cochran Firm. We can be reached online or by calling 1-800-THE-FIRM. We can help you file a defective product injury claim in Cleveland to receive compensation for your injuries.