Medical errors lead to hundreds of thousands of deaths each year in the United States. It's estimated that medical errors are the lead cause behind as many as 251,000 deaths annually. Medical errors that occur in the emergency room are especially likely to lead to patient death, or at the very least, injury.
If you've been the victim of emergency room malpractice, you deserve compensation for your injury or loss of a loved one. Keep reading to learn how our Cleveland medical malpractice attorneys can help you.
What Is Emergency Room Malpractice?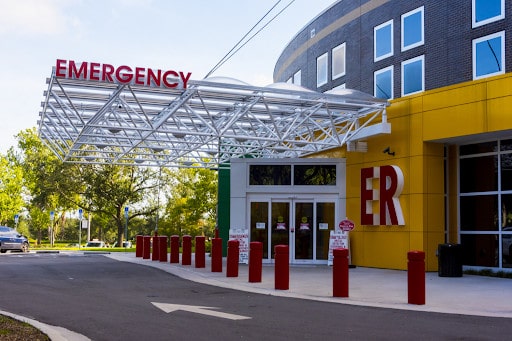 Emergency room doctors work in one of the most challenging practices in the medical field and as a result, there is some allowance for errors. However, ER providers can still be held liable for any substandard care that is given.
Now, in order for a provider to be held liable for negligence or malpractice, you as the victim must prove:
The existence of a doctor-patient relationship
That your emergency room treatment involved negligence
And that you were harmed because of your negligent treatment
What Is A Patient Doctor Relationship?
This is a term that means the doctor being sued did provide medical care to the patient. Even if a doctor did not directly provide care but they were an attending physician who helped examine the patient, they could still be held liable.
This can be proven in any number of ways with official documents or doctor's records. Usually, this is one of the easier points in gathering information for a medical malpractice claim.
What Is Negligence in Emergency Room Treatment?
In cases of medical negligence, doctors are held to certain standards of care that effectively say that a doctor treating a similar patient in a similar set of circumstances would have provided the same level of care.
Now, for regular medical doctors, the standard of care is evaluated differently from the standard of care for emergency room doctors. The environment of an emergency room is fast-paced, urgent, and the stakes are often life or death.
In order to prove that negligence was part of the victim's treatment, a plaintiff usually needs to find an expert testimony. The testifier will need to outline similar situations to the plaintiffs and find evidence that the doctors involved in those cases upheld the standards of care.
Multiple testimonies may need to be given in order to establish a clear reference point for your case. Thankfully, you don't have to go about finding witnesses all on your own. At The Cochran Firm Cleveland, we maintain connections with medical experts who will help us analyze and evaluate your case, so you can rest assured that your case has a fighting chance in court.
Actual Harm
The final key component of any medical malpractice case is showing that you (the plaintiff and victim) experienced consequences because of the negligence you experienced. Harm that usually qualifies for a malpractice suit might include:
Extended recovery times
Additional corrective treatment
Pain and suffering
High costs of medical bills from corrective treatments
Loss of mobility
Reduced ability to function in day to day life
Additional medical treatment due to misdiagnosis
Any evidence of harm should be documented. You could save your medical bills, take note of your estimated recovery times, or find witnesses to testify of your pain and suffering.
How Do You Know If You Have A Medical Malpractice Case?
As we discussed above, at a bare minimum ER medical malpractice cases must have evidence of a patient-doctor relationship, negligent treatment of the patient, and actual harm caused to the patient by the negligent care.
Other than that, our attorneys at The Cochran Firm Cleveland will evaluate each case individually to determine the likelihood of success or failure from pursuing a medical malpractice lawsuit. Malpractice claims are often lengthy and demanding. Therefore, in order to save you undue additional stress from court proceedings, we only accept cases that meet our rigorous standards.
Why Is It Hard To Prove Medical Malpractice?
The challenge of proving medical malpractice goes back to proving the negligence of the provider and then connecting that negligence to the harm experienced by the victim. Gathering and interpreting the evidence of ER negligence is another one of the challenges. Medical experts usually need to be consulted in order to piece out every detail. And it can sometimes take more time to gather your medical records depending on the responsiveness of the hospital and your medical providers.
When Can You Sue For Emergency Room Malpractice?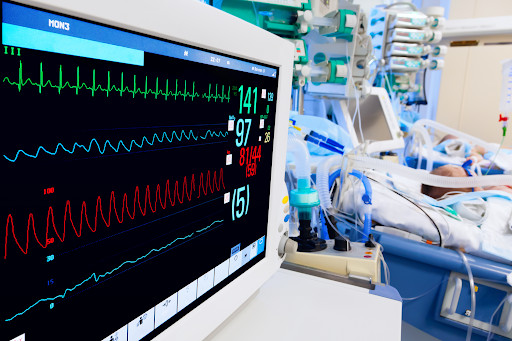 As stated previously, you can sue for emergency room malpractice when you have evidence that you experienced negligent treatment from an ER provider, and that you suffered injury or harm as a result of that negligence.
It should be noted that you need to file your claim as soon as you find out about the malpractice. In Ohio, the statute of limitations limits the period in which you can sue for malpractice to four years after you were injured by the malpractice.
But, as with any law, there are some exceptions such as if you found out about the injury late and could not have discovered it sooner. Another notable exception is for cases where a foreign object is left in the patient's body.
Can You Sue For Being Misdiagnosed In The Emergency Room?
Yes, you can. Even though ER doctors work in a high-pressure environment where they often treat many similar cases, they must provide the best possible care for each patient. So, if you suffered more injury or harm due to misdiagnosis in the ER, you can hold the responsible provider liable.
What Is Misdiagnosis?
In medical malpractice, misdiagnosis is a term that describes when a doctor diagnoses and treats a patient based on present symptoms, but the prognosis is incorrect. Then, the incorrect diagnosis leads to more harm to the patient which could have been prevented if the provider had not been negligent with the patient's diagnosis.
Keep in mind that this is a highly simplified explanation of misdiagnosis, and you should talk to a paralegal or Cleveland medical malpractice attorney to receive a detailed evaluation of your case.
What Are The 4 D's Of Medical Negligence?
The "four D's" of medical negligence are a simplified way to explain the requirements of a successful med mal lawsuit.
Duty of care - a patient-doctor relationship is established.
Deviation from the standards of care - the medical provider does not provide adequate medical care.
Damages - the patient suffers physical, monetary, or emotional losses.
Direct cause - the harm suffered by the victim is the direct result from the doctor's deviation from the standards of care.
How Much Do ER Medical Malpractice Cases Settle For?
The exact settlement amount will vary depending on the circumstances of your case. However, we've seen settlements from hundreds of thousands to millions of dollars. But keep in mind that these cases are highly complicated and may take months, if not years to resolve.
Get the Help of Cleveland Medical Malpractice Attorneys
If you've been injured due to negligent medical care, whether in the emergency room or through private practice, you deserve compensation for your injuries. Our highly skilled and experienced personal injury attorneys at The Cochranfirm Cleveland offer FREE case evaluations. Then should we accept your case, we are committed to fighting by your side until the case is settled.
Schedule a FREE case consultation today by calling 1-800-THE-FIRM.