Signs of Nursing Home Abuse and Neglect
Nursing home abuse can be difficult to identify. The nursing home abuse attorneys of the Cochran Firm's Washington, D.C. office have tried many elder care cases in the Washington, D.C., Maryland, and Virginia area against those who abuse and neglect senior citizens. Abuse and neglect can come in many forms and has devastating and humiliating consequences for your elder. In the most serious and tragic cases, the negligence of careless people results in wrongful death. Some of the most common signs of nursing home abuse and neglect include:
Physical abuse: Physical abuse at nursing homes can take the form of assault, by staff or other nursing home residents, or improper physical and chemical restraint. Physical abuse may also be force-feeding and overmedication of a loved one. The signs of physical abuse in nursing homes include unexplained broken bones, weight loss, and bruising. Bruises from drops during transfer are also a common sign of nursing home neglect and abuse.
Broken bones: Special attention is needed to prevent serious injury while in nursing home care. If left unsupervised or without proper safety devices like wheelchairs, bed rails, or emergency call devices, seniors can suffer broken or fractured bones while in nursing home care. Broken bones suffered at nursing homes may also be caused by improper or inadequate staff training.
Emotional abuse: Insults, threats, and physical isolation are all forms of emotional abuse which may manifest themselves in a nursing home. Abusive nursing home staff may also use their position of authority to keep abused seniors from coming forward about the abuse and neglect they suffer. Symptoms of emotional and mental abuse in nursing homes can be our loved one seeming withdrawn, anxiety, depression, and other personality changes. Other signs of emotional abuse include withdrawal from the nursing home community, severe mood swings, excitability or agitation, extreme depression, or elopement.
Burns: Unexplained burning may be a sign of nursing home abuse and neglect. Seniors in elder care facilities may suffer burns from cooking and kitchen equipment, cigarettes, or other burning and hot objects when they are inadequately supervised.
Sexual abuse: Many seniors are at risk of sexual abuse in nursing homes because of the weakened physical or mental state they are in. Seniors in nursing homes may be victimized into unwanted sexual contact by nursing home staff, visitors, or family members. If you notice pelvic bruises, genital infections, or your loved one is diagnosed with a venereal disease, it could be a sign they suffered sexual abuse in a nursing home.
Pressure and bed sores: Bed sores in nursing homes occur when seniors are left to lie for extended periods of time without being repositioned. Disabled seniors are at the most risk because they require help repositioning in order to prevent bed sores. Pressure sores commonly develop in areas around the shoulder blades, tailbone, elbows, and heels.
Malnourishment and dehydration: Malnourishment and dehydration in nursing homes can occur when residents do not receive the proper nutrition and fluids their bodies need to maintain proper health. Neglect at nursing homes may occur when the staff fails to monitor the nutritional intake of patients or follow an individual's care plan. Symptoms of malnourishment and dehydration at nursing homes include dry skin, weight loss, sunken eyes, and disorientation. Choking may also be a sign of improper delivery of nutrition.
Infections and poor hygiene: Seniors are often placed in nursing homes and assisted living facilities because they are unable to perform basic grooming and hygiene functions. When our loved ones are in a nursing home, we expect them to be looked after and have their dignity maintained. When nursing home staff are unable or unwilling to adequately maintain our loved one's personal hygiene, they can develop serious medical problems like infections. If you notice a decline in the personal hygiene of your loved one while in a nursing home, it could be a sign of neglect and abuse.
Over or under medication: If a loved one is suffering side effects from too much medication or an inadequate dosage, this may be a sign of elder care abuse. Nursing home facilities have a legal duty to properly administer drugs and medications to those who are placed in their care.
If you notice any of the signs of nursing home abuse or neglect, or a sudden change in your loved one's behavior, contacting the nursing home abuse attorneys at The Cochran Firm DC is the first step in protecting their future safety and happiness.
How Can Nursing Home Abuse Happen in Washington, D.C., Maryland, and Virginia?
Nursing home abuse and neglect may occur for a variety of reasons. Sometimes abuse at nursing homes can occur due to negligence on the part of nursing staff. Nursing homes and elder care facilities have a duty to provide care and supervision to residents. Eldercare facilities may fail to meet this duty because of inadequate training, improperly low staffing levels, or other negligent policies. The following are some grounds for filing a nursing home abuse lawsuit for compensation:
Negligent hiring of employees: State and local laws in Maryland, Virginia, and Washington, D.C. mandate that nursing homes may not hire individuals with a predisposition towards violence. Laws and regulations require adequate background investigations to prevent senior care residents from being put at unnecessary risk. If potential employees at nursing homes are not scrutinized or have potential warning signs examined prior to being hired, the nursing home could be found responsible for the abuse taking place at the hands of these individuals.
Inadequate training and supervision of staff: While many nursing home staff are hardworking and well-meaning, they may put our loved ones at risk because they are ill-prepared to handle the special needs of seniors. Nursing homes in Maryland, Virginia, and Washington, D.C. have a legal duty to properly train and supervise staff attending to the needs of nursing home residents. If an injury to a senior is suffered because the staff were untrained in dealing with his or her needs, the nursing home could be liable for the damages.
Understaffing: Some jurisdictions require certain levels of staffing be met in nursing homes to ensure proper care and supervision are given to seniors. Unfortunately, many nursing homes place profits before the needs of the people for whom they have a legal duty to provide proper care. The nursing home may simply not staff enough employees to take care of the elder care residents, and their needs may be overlooked despite the best efforts of the attending staff. If a nursing home fails to meet state or federal laws regarding staffing levels, the nursing home may be held responsible for the negative consequences of its negligent actions.
Experienced Nursing Home Abuse Attorneys
When you notice the signs of nursing home abuse, you should ask the home manager about the signs and request immediate action. If the signs of abuse persist, you should contact an attorney. If your loved one is in imminent danger, we will instruct you on how best to proceed. This may include involving the police and having your loved one removed from the facility.
Once your loved one is safe, we will begin conducting a thorough investigation into the conditions under which they live. We will leave no stone unturned in our search for the causes of your loved one's injuries, doing everything possible to determine the source of abuse and neglect.
The nursing home abuse attorneys at the Cochran Firm's Washington, D.C. office have tried many cases on behalf of those who suffered abuse and neglect at the hands of nursing homes. Attorney W. Charles Meltmar secured a $1.28 million settlement on behalf of a client who suffered severe burns while in the care of a Fredericksburg, Virginia nursing home.
Nursing home abuse and negligence attorneys like W. Charles Meltmar at the Cochran Firm's Washington, D.C. office are ready to take on these abusive nursing homes that failed to live up to their legal and moral duties to take care of your loved ones.
Contact Us
For a free, prompt, and confidential case evaluation, please contact us and help protect your loved ones from nursing home abuse. Your loved one deserves to be treated with dignity and ensured a safe and comfortable place to live. We are here to make sure they are afforded these basic human rights.
---
Review By
Andre Dawkins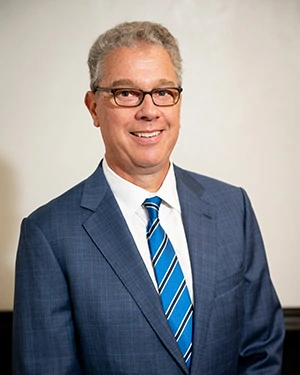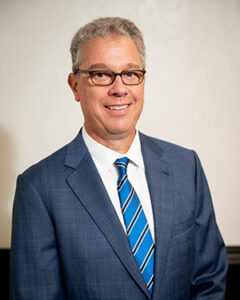 Charles Meltmar - Nursing Home Abuse Lawyer DC
"I highly RECOMMEND Attorney Charles Meltmar at the Cochran firm. I am thankful for effort and patience Charles showed in successfully settling my case under very difficult circumstances. He is very passionate about helping families and a great negotiator. The staff is personable, responsive and trustworthy. Great Firm! "
Rating: 5/5 stars