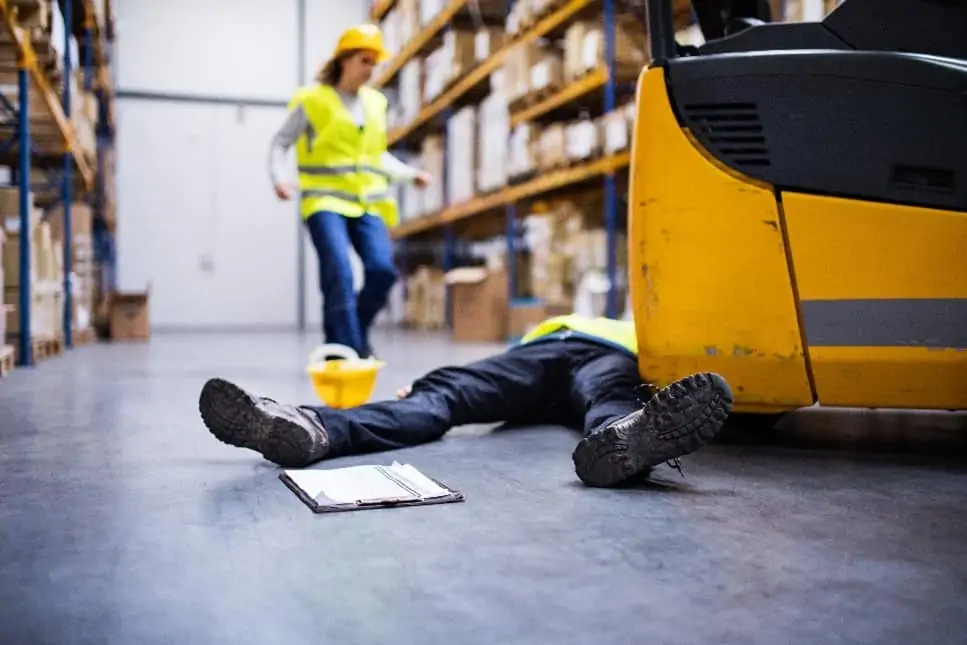 According to the National Traumatic Occupational Fatalities (NTOF) Surveillance System, 1,021 workers died from traumatic injuries suffered in forklift related incidents from 1980-1994. More recently, according to the U.S. Bureau of Labor Statistics, there were 614 forklift related deaths between 2011-2017, and 85 forklift deaths in 2018.
The most common types of incidents causing fatality are:
Forklift rollovers/overturns
Pedestrian struck by forklift
Victim crushed by forklift
Fall from forklift
Lack of operator training
Falling loads
Mechanical failures
According to The Occupational Safety and Health Administration (OSHA), another 35,000 serious injuries and 62,000 non serious injuries occur every year involving forklifts. The number one cause of forklift fatalities is pedestrians being struck by the vehicle. Pedestrians were involved in 20% of non-fatal forklift accidents and 13% of fatal ones in 2017. The second leading fatal cause was forklift rollovers/overturns.
The main causes of pedestrian impacts are:
Operator inattention, including fatigue, distracted driving, and carelessness;
Lack of warning signs and signals
The main causes of rollovers are:
Turning too quickly
Overweight, uneven or unbalanced loads
Abrupt mast movement
Turning on an incline
Driving with the load elevated
Driving on uneven surfaces
OSHA has developed standards for powered industrial trucks, such as forklifts used in the construction industry. Part of these rules require operator training and licensing as well as periodic evaluations of operator performance. The standard also addresses specific training requirements for truck operation, loading, seat belts, overhead protective structures, alarms and maintenance of forklifts.
There are also maintenance standards required by OSHA designed to reduce mechanical failures from items like worn brakes, worn or damaged tires and fluid leaks.