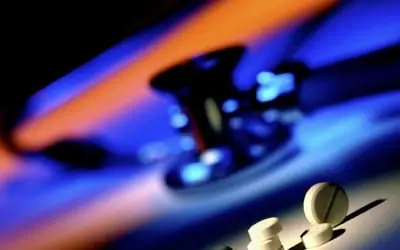 Many recent articles and studies have been written about the ever increasing number of medication errors that injure patients each year. Recently, U.S. Pharmacopeia, ("USP"), a private group that sets standards for the industry, released its MEDMARX report. The MEDMARX report analyzed records from 1998-2005 for adults, geriatric and pediatric patients. MEDMARX was founded in 1998 and since then has received 1.2 million reports of medication errors from more than 870 healthcare facilities across the U.S. It utilizes an anonymous, Internet-accessible program to report, track and analyze medication errors.
The MEDMARX report found that patients who undergo surgery face the greatest risk of becoming a victim of a medication error. According to the MEDMARX report, more than 11,000 medical errors in the perioperative setting revealed that approximately 5% of the reported medication errors resulted in harm, which included four deaths. Significantly, this percentage of harm is more than three times higher than the percentage of harm among all MEDMARX records. More significantly, children suffered the highest risk with nearly 12% of those medication errors resulting in harm. Most of the reported errors involved the use of antibiotics and pain killer medications. The most commonly reported medication mistakes involved giving the wrong amount of medication, giving the medication at the wrong time, omitting a dose of medication, or administration of the medication incorrectly.
As part of its program, USP even offers tips for consumers to help avoid medication errors in the surgical setting. Among these tips, USP advises patients to inform the surgical staff of known food or drug allergies (no matter how insignificant); bring a list of prescription and over the counter medications that you are taking on the day of your procedure; mark your surgical site with your healthcare provider; make sure your chart goes with you to the operative suite.
USP also provides recommendations to the healthcare providers to help reduce the incidence of medication errors. Some of these recommendations in the operating room include:
Requesting that institutions and professional associations call upon manufacturers to produce drug products in ready-to-use packaging with sterile, duplicate labels to avoid errors with labeling. As soon as commercially available, hospitals should obtain as many products as possible in sterile, ready-to-use packaging;
Forming a multidisciplinary team to periodically examine preference cards (physician requirements for a particular procedure) to ensure appropriate use of abbreviations or acronyms, ensure clarity of medications intended for the procedure, and affirm instruments and equipment needed for the case; there should also be evidence of the last date the card was reviewed;
Providing practitioners with access to accurate patient information, standardized dose charts, and/or assistive technologies with proper medication calculations and formulations so no patient will be at risk of receiving the wrong dose;
Expanding the "time-out" standard to allow sufficient review of the preference card and confirmation of the medication directions, patient allergies, and preprocedural antibiotics; and
Ensuring that practitioners adhere to the safe medication practice of "repeating back and visually identifying the product" during hand-off between the circulating nurse, scrub personnel, and surgeons.
The next time you encounter a medication error case, this report may be valuable in assessing the merits of the matter.