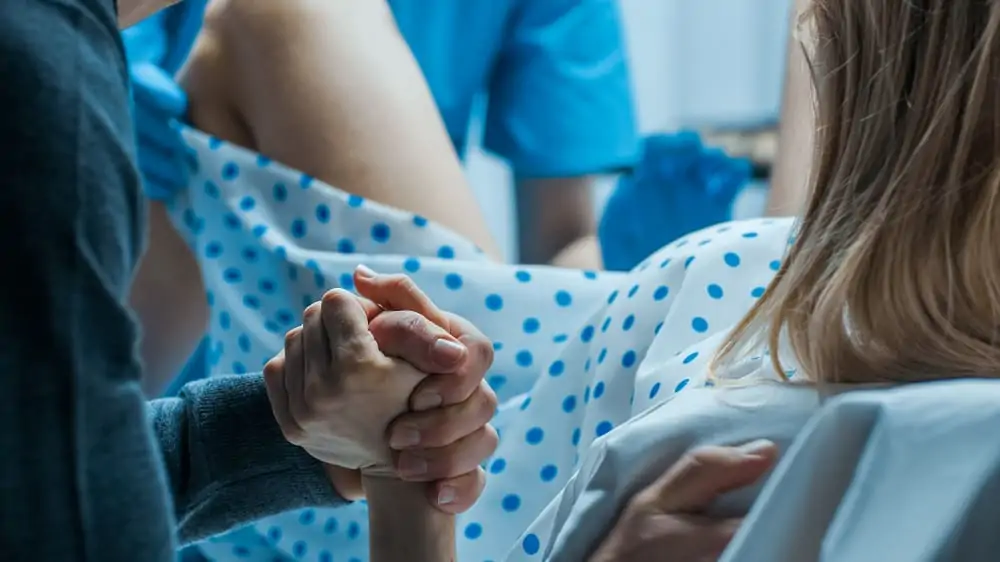 Birth Injury Lawyer In Atlanta, Georgia
Welcoming a new member to the family is a joyous occasion. Many times, these joyous occasions can become very trying for a variety of reasons. If a baby is injured or subjected to severe medical complications because of the negligence of a medical practitioner, then one may file a birth injury malpractice case. The mother can also be affected by this negligence, and the victim can claim compensation for the same as well.
At The Cochran Firm Atlanta, our experienced medical malpractice attorneys are dedicated to holding the medical professionals responsible for both you and your child's injuries at birth. If you or your child has been injured by a preventable birth injury, contact our birth injury lawyers for a free consultation.
Do I have a birth injury malpractice claim?
If a baby and his or her mother are subjected to any kind of medical complications at the time of birth, then one can file litigation. Apart from the financial hardships, the complications may include therapies for a long duration, special schooling, medical bills, paralysis, internal bleeding, etc. If the victim has faced any of these conditions, then one must seek legal advice from an expert birth injury lawyer. An experienced birth injury attorney can help you understand your legal rights at the same time work ardently on proving your case.
What are the challenges I face in getting the solution that I desire?
If the doctors or care givers fail to meet the stardards while delivering a baby, a valid birth injury lawsuit can be filed. When medical professionals assist in the delivery of a child, they have a duty to handle the situation with great professionalism. Any kind of negligence might lead to devastating conditions. A victim goes to a medical practitioner with a lot of hope and trust. It will be very difficult to prove a malpractice case against a professional. As a result, the victim might lose the case. This may be a challenge in resolving your problem.
What solution does The Cochran Firm Atlanta offer to the victims of birth injuries?
A valid birth injury claim can be made only if the negligence of the doctors or care givers has directly led to the birth injury. Since birth injury cases are complex, it is imperative to seek judicial advice from an expert birth injury lawyer. At The Cochran Firm Atlanta, we offer experienced birth injury malpractice attorneys, who are well known for their professionalism and their dedication to helping clients get the results that they are seeking. Our experienced birth injury lawyers will work hard to investigate your claim and represent you in this trying time.
What is the first step towards resolving my queries regarding a birth injury malpractice claim?
Let our experienced birth injury attorneys help you in taking the first step to resolving your birth injury malpractice claims and problem. Call The Cochran Firm Atlanta today for a free consultation.
Want to file a birth injury claim? Contact our medical malpractice lawyers, who have expertise in medical malpractice cases involving anesthesia, surgical errors, nursing malpractice, hospital negligence, cancer malpractice, birth injuries, stillbirths, delayed diagnosis and delayed treatment. Call The Cochran Firm Atlanta toll-free at (404) 222-9922, or send us your queries using this inquiry form.