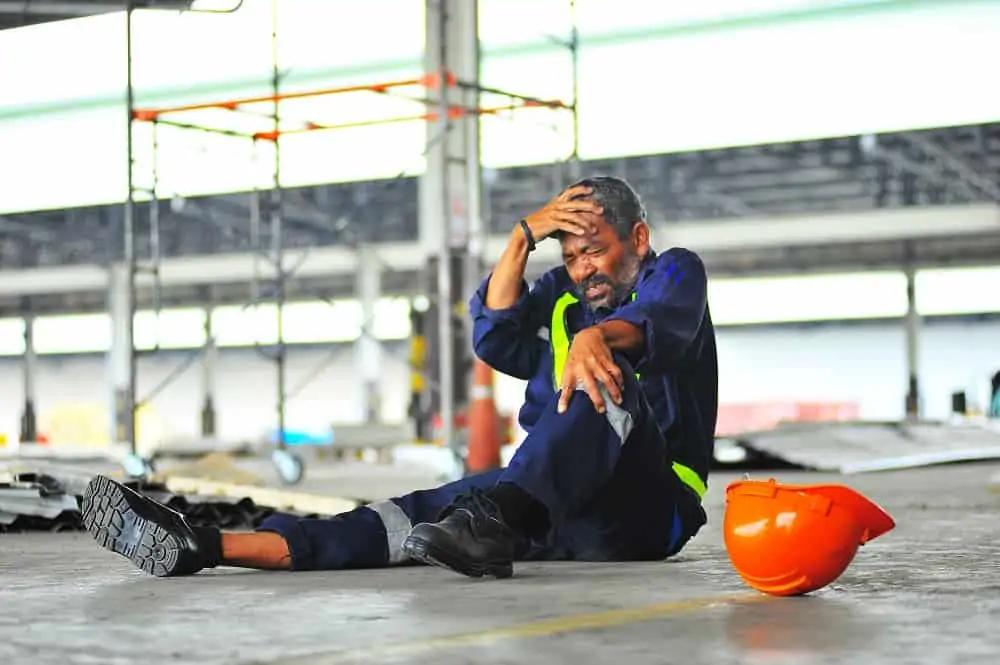 Atlanta Workplace Accident and Work Injury Lawyers
Most employees spend eight hours or more at work every day. As a result, workplace injuries are not uncommon. Often, victims who get hurt at work feel extra pressure to return to work earlier than recommended or even hide the seriousness of their injuries just to keep their jobs.
Generally, an employer can be held liable for a co-employee's actions when the co-employee is acting within the scope of their employment.
Types of Workplace Accidents and Injuries
Work injury lawyers at The Cochran Firm Atlanta assist clients that have the following claims:
These work injuries can range from sprains and bruises to more severe injuries and might lead to surgeries, huge medical expenses, and even loss of life. The most common types of injuries that result from workplace accidents are as follows:
Do I have a work injury/workplace accident case?
If you are injured while performing your duties as an employee or while on the premises of your workplace, then you should contact an experienced work injury lawyer for assistance and advice on filing a proper work accident claim.
What are the challenges I face in getting the solution that I desire?
There are a lot of steps involved in getting proper compensation for workplace accidents, and throughout each step, it is recommended that you pursue legal advice of an Atlanta work injury lawyer. This will significantly increase your chance of receiving proper compensation for your work injuries. Unfortunately, filing a work injury claim on your own can lead to numerous mistakes. Our experienced work injury lawyers understand that filing a work injury claim can be complex and help you throughout each step so that you get the compensation that you deserve.
What solution does The Cochran Firm Atlanta offer in work injury cases?
Our expert work injury lawyers at The Cochran Firm Atlanta can help you through each step in the appeal process. We know the tricks that employers and insurance companies play in order to deny proper compensation to injury victims. But, we will honestly stand up for you and fight against the corporations, small or big, to give a better future to you and safer workplaces to our communities.
What is the first step towards resolving my work injury-related queries?
Call our experienced work injury lawyers at The Cochran Firm Atlanta for free advice: (404) 222-9922.
If you were injured while working at a construction site or as a maritime worker, or if you have any other work-related injury, contact The Cochran Firm Atlanta. Our work injury lawyers will navigate this complicated area of law on your behalf.
Want to file a workplace injury claim? Contact our work injury lawyers, who have expertise in workplace injury cases including workers compensation, leased employees, construction accidents, and maritime injuries. Call The Cochran Firm Atlanta toll-free at (404) 222-9922, or send us your queries using this inquiry form.
Excellence Service
Andre was a amazing attorney I am 52 years old and most attorneys are about the money and not the client he never told me what I wanted to here. Bit always told me the truth !! He never gave up on me and my case and believe me the opposing attorneys tried, and at the end Andre Ramsey triumph!!!!! So if you want outstanding service hire Andre Ramsey with the Cochran Firm and you will be 100% satisfied and delighted!! Keep up the great work Andre !!
Posted by anonymous
July 12, 2019
Mr. Andre' Ramsay Review
I had got hurt at work and my employer wasn't taking care of my situation. I saw The Cochran Law Firm ad on tv. I called them and Mr. Andre' handle my case. I really didn't know what to expect because this was all new to me and I was nervous. Once I spoke to Mr. Andre' I knew he meant business, he got my surgery schedule and my physical therapy plus my worker's comp started. And Mr.Andre' won my settlement that was a huge relief lifted off my shoulders and all bills were paid. So if you ever get hurt on the job and your employer refuses to do the right thing by you. Remember the name Andre'...Mr. Andre' Ramsay and his team will take care of you. Plus they call and check on you too...Thank you so much for everything you all did for me. Remember the name Mr. Andre' Ramsay....Cochran Law-Firm Atlanta. He gets the job done.
Posted by Renee
March 13, 2018