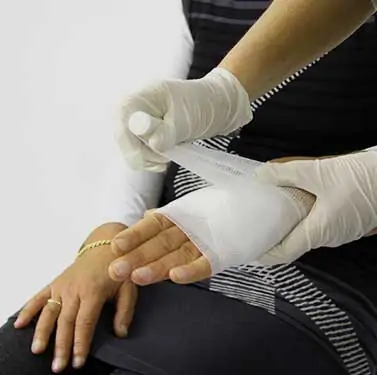 Equal Justice for Personal Injury Victims in Georgia
When another individual, corporation, or municipal power injures you, you have the right to hold them accountable and receive compensation for damages. Protecting the rights of injured victims is the reason The Cochran Firm Atlanta exists. Our personal injury attorneys devote their careers to helping you receive equal justice and are passionate about their work.
Role of The Cochran Firm Atlanta Personal Injury Attorneys
Each and every case is unique, and each needs to be handled differently. A few accidents can be resolved without a trial, but many require court interference. In court settlements, it is very important to understand the case and the circumstance under which the accident took place. A personal injury attorney prepares the litigation in such a way that the culprit's defence lawyer and the insurance company do not misuse the legal loopholes. To get a fair compensation for your injury, it is critical to choose an experienced personal injury attorney. With years of experience, our Atlanta personal injury attorneys are able to fetch the desired compensation and settlement.
Personal Injury Lawsuits in Georgia
Personal injury is a legal term for negligence or wrongdoing that causes harm to someone else. When people are negligent, they fail to act in a reasonable way to keep others safe. For example, drivers on the road have a duty of care to others, and that duty is to obey traffic laws and drive safely. When drivers run red lights, drive recklessly, or drink and drive, they fail in their duties, and courts can hold them negligent. In Georgia courts, judges and juries determine a party's negligence in a lawsuit and assign percentages of fault. As long as your fault is not more than 50 percent, you have the right to sue and recover compensation for damages in Georgia personal injury cases.
Types of Personal Injury Cases
A skilled personal injury attorney handles many different types of injury and accident cases. Some common types of cases include the following:
Personal Injury Insurance Claim Settlement
In most injury cases, The Cochran Firm Atlanta takes on insurance companies. We know the tactics they use to try to deny your claim or reduce your compensation, but we have our own counter strategies. An experienced Atlanta personal injury lawyer can provide you with leverage at the negotiating table. We are able to resolve most cases through out-of-court settlements, but whenever necessary, we take cases to trial.
Do I have a personal injury claim?
One can become a victim of an accident even though he or she may not be at fault at all. In many situations, both of the parties may have had a role to play in an accident but in different proportions. In that case, the settlements benefitting the victim may vary. Are you eligible to file a case against an organization or an individual related to personal injury? These queries can get resolved only if you speak to an experienced personal injury lawyer. The Cochran Firm Atlanta is backed by passionate and experienced personal injury attorneys who can guide you through the process. Our personal injury attorneys work diligently to make sure you get a fair compensation for your injury.
What are the challenges I face in getting the solution that I desire?
Personal injury cases are very tricky. The situation may vary for each case. The victim might be at no fault or may have some role in the accident. It is very important to draw a clear picture of the situation so that appropriate litigation is filed. The biggest challenge that a victim can face while filing a case could be lack of understanding of the legal intricacies. Also, choosing the right personal injury law firm is a crucial decision. An ordinary person would not be aware of personal injury laws and the related statutory rules. The challenges that a victim can face are many more. As a result, it is advisable to approach a law firm of personal injury attorneys who have years of experience and understanding of such legal requirements.
What solution does The Cochran Firm Atlanta offer in personal injury cases?
Pioneers in dealing with legal cases, the personal injury attorneys at The Cochran Firm Atlanta has handled many difficult and challenging cases, which makes them standout in the crowd. Personal injury attorneys associated with The Cochran Firm Atlanta have hands-on experience in filing cases at the right time backed by sufficient evidence. The personal injury firm understands the mental trauma that the victim is going through, and thereby they handle each and every case with a lot of compassion and understanding. Our personal injury lawyers go the distance to make sure your case is handled professionally so that you can concentrate on your recovery.
What is the first step towards resolving my queries on personal injury lawsuits?
Give us an opportunity to resolve your apprehensions. Speak to an experienced Cochran Firm Atlanta personal injury attorney at (404) 222-9922.
Want to file an Injury & accident claim, contact our Accident Lawyers, who have expertise in Auto Accident, Car Accident, Brain Injury, Personal Injury, Premises Liability, Truck Accident, Police Misconduct and other areas of practice. Call The Cochran Firm Atlanta toll-free at (404) 222-9922, or send us your queries using this inquiry form.