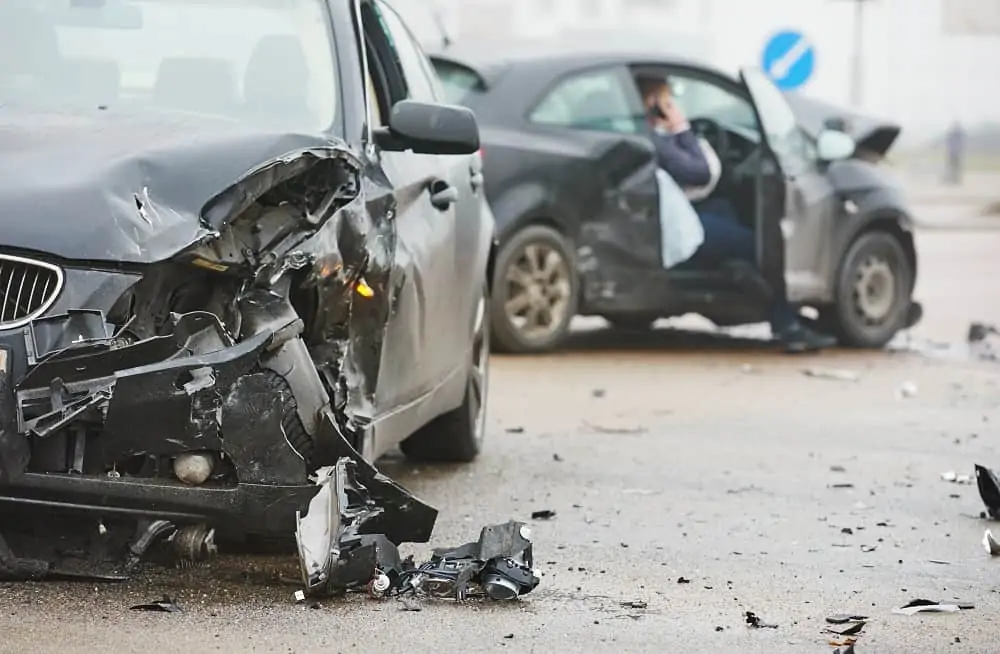 Car Accident Lawyer in Atlanta, Georgia
Car accident lawyers at The Cochran Firm Atlanta provide representation for clients who have sustained car accident injuries. An accident can happen to anyone in a matter of seconds, and, unfortunately, it can leave you severely injured. Car accidents occur in Georgia every day. We understand that a catastrophic car accident can be very traumatic. If you are involved in the unfortunate situation of a car accident in Georgia, then you should have an experienced and professional Atlanta car accident lawyer already by your side, ready to assist you with your auto accident lawsuit. Before discussing your car accident claim with the insurance company and accepting a settlement offer, it's best that you seek the advice of an expert Atlanta auto accident lawyer.
Georgia Car Accident Statistics
Car accidents are the leading cause of personal injuries. In fact, according to the National Highway Traffic Safety Association's 2007 Traffic Safety Facts, there were more than 6 million traffic crashes in 2007. Of those, approximately 41,000 people were killed, and approximately 2.5 million people were injured.
Incredible, isn't it?
Georgia's Department of Transportation published an online publication entitled Crash Analysis, Statistics and Information Notebook 2008. According to this statistics report, from the time period of 2000-2006, over six million Georgia residents were involved in a car accident either as a driver, passenger, or pedestrian. During that same period, over 11 million people died in Georgia in motor vehicle crashes, according to the site noted above. On average, that is approximately 31 people per day.
Proper Compensation for Georgia Car Accident Victims
As auto accident lawyers with decades of experience in personal injury law, The Cochran Firm Atlanta's car accident attorneys are uniquely qualified to help you pursue justice and compensation after your car accident. People involved in car accidents have a right to be compensated for their injuries and damages. Not only can auto accidents involve different types of vehicles - i.e. motorcycle accidents, bicycle accidents, pedestrian accidents, bus accidents and so forth but they can also happen in a variety of different manners. If you are injured in a car crash under the following circumstances then you are eligible for compensation.
Do I have a Car Accident case valid under the Georgia Laws?
You may have a car accident case if you or your loved one was injured in a car accident that happened due to another party's negligence. In this case, it is imperative to seek legal advice from an expert car accident attorney.
What are the challenges I face in getting the solution that I desire?
The average person is not familiar with their car accident rights, and there are many common misconceptions, which is understandable due to the always-changing automobile laws and regulations that vary by state. You need a car accident attorney who is up to date on Georgia accident laws and familiar with Georgia regulations and who can provide you with the necessary legal counsel throughout the entire process.
What solution does The Cochran Firm Atlanta offer to car accident victims?
At The Cochran Firm Atlanta, we know that car accidents are everyday occurrences in Georgia, especially in the busy Atlanta area. If you were injured in a car accident, lost a family member due to a fatal accident, or are a victim of an alcohol-related car accident, you will need legal counseling to fight your car accident case. We can help as you recover from your injuries and get proper car accident compensation. Our car accident attorneys will represent you throughout the entire claim process from negotiating with the insurance companies to representing you in the courtroom.
What is the first step towards resolving my queries on car accident lawsuits?
If you've been hurt in a car accident, you should speak to our car accident lawyers immediately. Please call The Cochran Firm Atlanta today at (404) 222-9922 for a free consultation.
Want to file an Injury & accident claim, contact our Accident Lawyers, who have expertise in Auto Accident, Car Accident, Brain Injury, Personal Injury, Premises Liability, Truck Accident, Police Misconduct and other areas of practice. Call The Cochran Firm Atlanta toll-free at (404) 222-9922, or send us your queries using this inquiry form.